Nowadays, people are looking for something that they can actually respond to besides of the usual ebooks and special reports being provided across the net. Now, more than ever, there is a challenge for the internet marketer to come up with a new way to motivate people into buying a certain product or service.
Certainly the product which seems to be able to do this is the video product.

Video is becoming one of the biggest marketing tools around today. In this post, I want to talk about what you need and how you can start making your own video products for the internet.
There are many reasons as to why the video product is now starting to surpass the written word, which has a double feeling to it for me. I'm one of those people who loves writing about video 😉
Here are just a number of reasons why:
1. People generally respond better to what they can see and hear, rather than what they can only read.
2. People are more emotionally stimulated when they watch something that they enjoy and emotion is what makes someone buy or not.
3. It is a great way of conveying information more clearly and demonstrating products more effectively using a video rather than with the written word.
4. Using videos, you are not only able to present the information in a clearer way, but certainly more often than not, in a concise manner.
5. video products are often considered as being more professional than their counterparts, such as ebooks or written courses.
How To Start Creating Your Own Video Product?
For many people today, a video product is easily the better option compared to the more conventional options available.
But there is one problem that most internet marketers seem to face when using this medium, the fact that it seems to be a complicated process to actually create a video product. However, as long as you have access to the right knowledge on how to get going, then this doesn't have to be the case. Creating a video product can be as easy as baking a cake.
But first of all, we need to take a look at the steps that are essential in order for you to produce a good quality video.
1. Select a subject or niche. It is best that you choose something you are already familiar with and select a particular aspect of the subject that you want to discuss in your video product. Remember, it must be both engaging and helpful to all your future customers.
2. Prepare an outline or "script" on how you will discuss this part of the subject in your video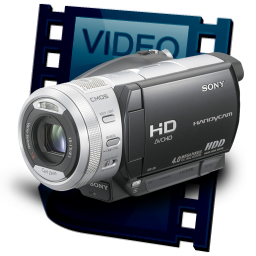 3. Carry out any research you need in order to make sure that you have the right information at hand.
4. Get yourself a digital camcorder or webcam in order to record the material.
5. If your video involves online affairs or software tutorials, then you need to get yourself a screen capture program. Also when you don't want your own face on somebody's screen, there are other ways to make great videos for your website or your video products.
6. You will need to edit the video product using video editing software. There are certainly plenty of these software programs available for sale, but Windows comes with the free live movie maker an Mac comes with the free iMovie, both found descent for basic video editing.
7. If you choose to offer this product as a download to your customers, or want to show your videos on your website or in a members area, you will then need to convert the file into a .mp4 format with H264 codec in order to compress its size and maintain a great video quality.
8. However, if you decide to physically deliver this video product to your customers, you will need to burn it on to a CD or DVD and then prepare to ship them. I would advice you not to bother with that yourself but outsource the production and shipping of your DVDs to a fulfillment company like Vervante, which will save you a lot of time and frustration.
Once all the above stages have been completed, your video product is now ready to be marketed.
In fact, as you can see from the above, there is nothing really complicated about producing your own video product. To be honest, anyone could do it, if they would only try. There are plenty of applications around the web that will help you to achieve your goal of making a good quality videos for the internet.
When To Use Video Products?
1. You could add a video component to your sales page in order to increase your response rate or create a complete video sales letter.
2. You could offer your customers downloadable, or online watchable video lessons , which will result in a boost in their confidence of your abilities and knowledge on the subject.
3. You can demonstrate how to use a particular software product that you are offering by producing a series of videos which can be included as part of the package you are offering to your customers.
4. You can create demonstration videos of physical products that you are selling through your web shop. This will certainly increase your sales as costumers get a much better idea of the product and how to use it. Think of vendors demonstrating kitchen tools on the markets. Peoplecan't wait to buy the product after such a demonstration.
As you can see, the possibilities of using video products are endless, and the examples shown above are just a few of the great ways for using video products. So if you want to be seen in a more favorable light in the online marketing field, then consider creating your own video products as soon as you can.
Please hit the social buttons if you liked this article or leave a comment.